QUALITY
QUALITY & ENVIRONMENT
We deliver safe and secure products to your table.

Quality Policy
We provide products and services taking our customers' perspective into account.
We comply with the laws.
We ensure that safety is prioritized for everything.
2010.05.01
Environmental Policy
We TOMODA SELLING & SAILING CO., LTD. is located at the site of Miho Bay, and surrounded by rich nature that provide blessing of abundant underground water from Mt. Daisen.
Sakaiminato is a natural good port. One of the biggest landing port of marine products in Japan, and located in the hub of western Japan.
We will build and operate an environmental management system, aiming for harmony with this blessed natural environment and environmental conservation, and strive for continuous improvement and maintenance.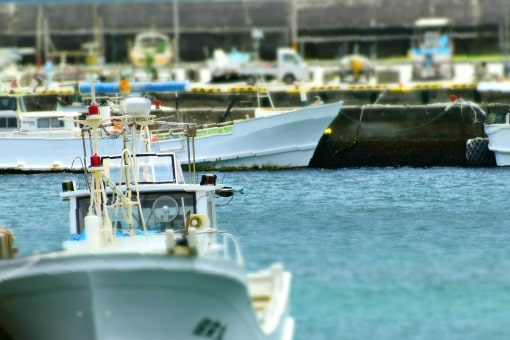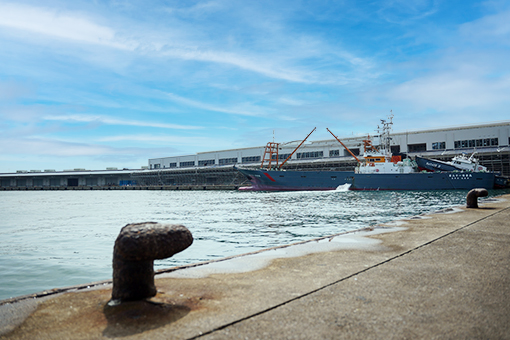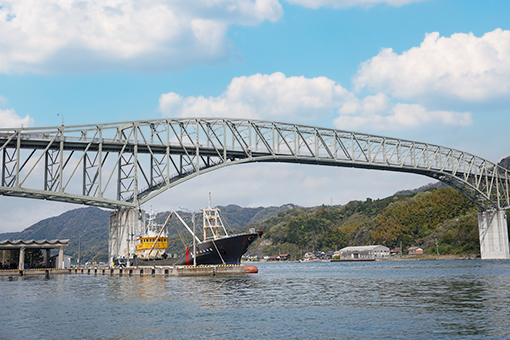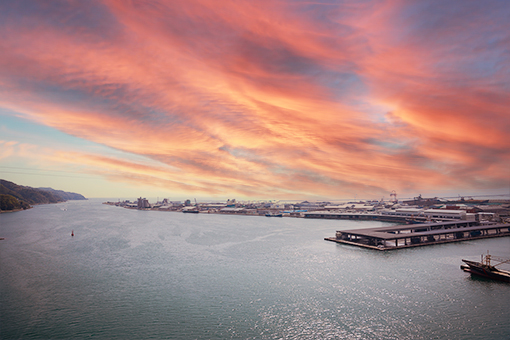 In the processing of marine products as our business activity

1) Expansion of Environment-friendly Products

We pursue the ECO-efficiency of products by considering each stage of the product life cycle in all aspects of raw materials, packing materials, production, systems, and services in order to reduce the social environmental load.
We strive to improve the environment around the world by utilizing the technology of energy-saving steaming system

2) Climate Change Mitigation

We strive to promote resource and energy conservation at factories and offices associated with business activities

3) Sustainable use of Resources

We work to reduce industrial waste and prevent water pollution and aim for resource saving and reuse.

4) Biodiversity and Ecosystem Protection

We protect the environment of the global scale and the area around the office & factory by properly managing the chemical substances used in production activities.

We regard the above as specific efforts to achieve our goals, and in order to achieve them, we will formulate goals according to the situation of the organization including company scale and its business environment, and aim to prevent environment pollution and realize a sustainable society.
We have established compliance obligations, evaluate them to ensure that they are operating in accordance with those obligations, and make appropriate corrections if non-compliant are found.
We continually improve and maintain our environmental management system to improve our environmental performance, including goal setting, implementation monitoring and review outlines.
This environmental policy will be maintained as documented information, notified within the organization, and disclosed to stakeholders.
2017.01.01

High Quality Food Factory
Our head factory has HACCP certification for 5 items such as "Cooked Red Snow Crab", "Cooked Snow Crab", "Crab Paste", and "Crab Miso". And additionally we acquired the certification for "Processed Fish Products", "Crab Extract", and "Seafood Paste".
In particular, processing of Red Snow Crab requires many different production process from securing raw material to the finished products. It has been difficult to control all the process and carry out thoroughly quality and sanitary management.
While it is the proof of safety that we overcame many difficulties and acquired the certificate based on the US FDA standard, we believe that it is our responsibility to keep food safety and provide delicious products continuingly.
Also our overseas partner factories have HACCP certification.